So, long time no speak. College life with its classes and tests and essays just seems to get in the way of my posting. But, I have been knitting.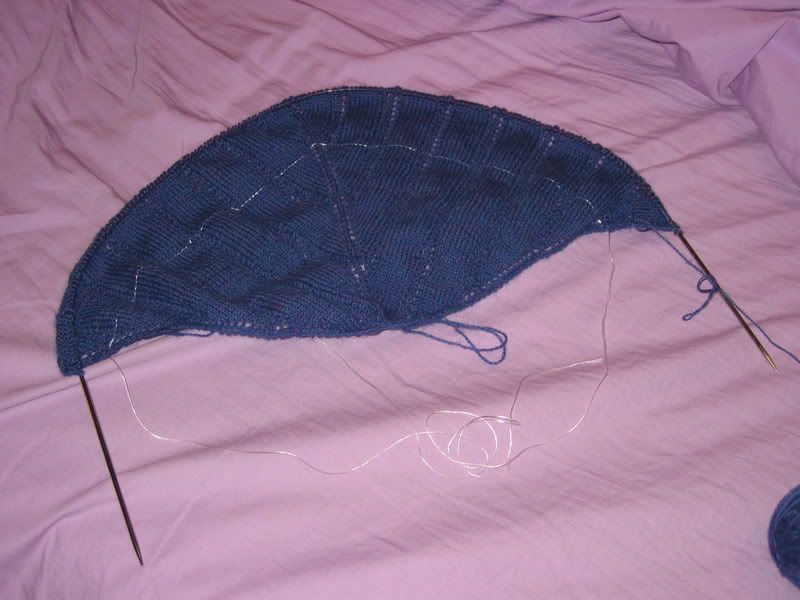 This is my Icarus Shawl after the 2nd Chart 1 repeat. I've actually done a little more than this so far. It's taking me close to 45 minutes to do two rows, so I'm hoping that it gets done before Christmas. If not, my granny will just be getting an IOU.
I do have a FO - I call it my Harry Potter scarf. I whipped this baby out in a couple of days when I needed a halloween costume for a halloween carnival I was volunteering at.
Harry Potter Scarf
Pattern: My own
Yarn: Red Heart in Burgundy and some yellow-gold color
Needles: Boye Straight US 9
The stripe pattern is pretty simple. Cast on 30 stitches, and then using garter stitch, work 30 rows for a large stripe, and then the smaller stripes are four rows each. Continue this pattern ending on a large stripe until it's the length you want.
Finally, I've started a sock for Socktoberfest - too bad it won't be an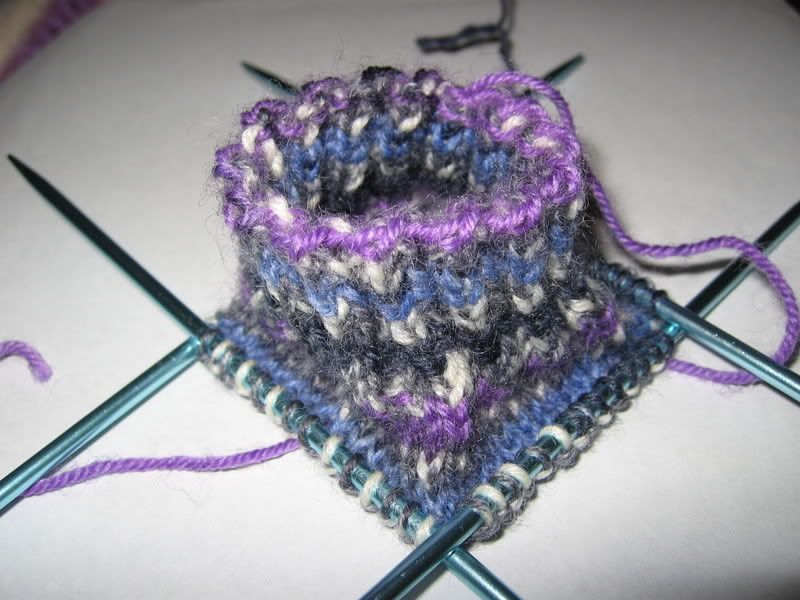 ywhere near finished by the time October ends. Here's my progress so far:
This is the first sock I've ever made. I'm using Lion Brand Magic Stripes and Susan Bates size 3 needles. I'm hoping to have this sock completed by the end of the week and then start on its mate. So far, I'm really enjoying knitting socks.
Well, that's all I've been working on. Now, it's time to get back to school (ugh!) At least I don't have any tests for a couple more weeks.