Well, I finished my first two finals yesterday. Let me just say that I'm glad they're finished. I've got one more today, and my last one is tomorrow, and then it's home Sunday. So, instead of studying like I should be, I present to you another FO.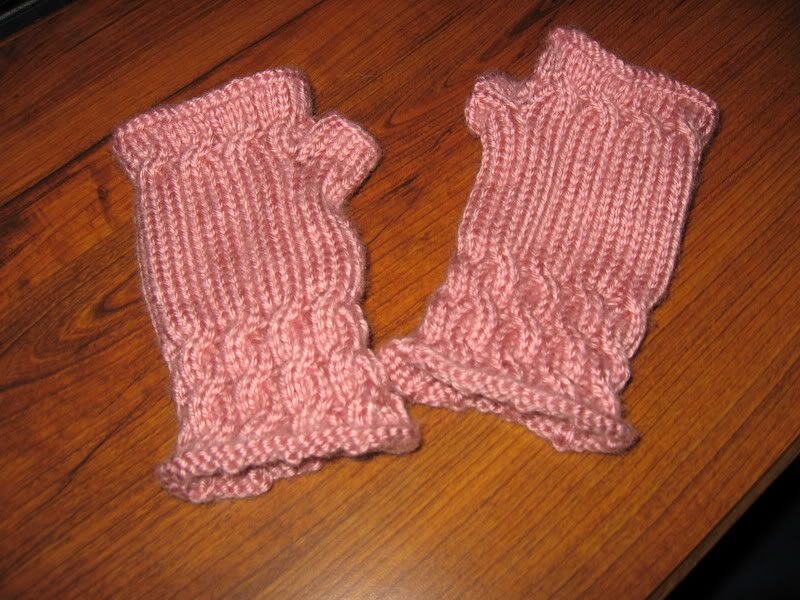 Pattern: Knitty's Fetching
Yarn: Caron Simply Soft - I think the color was Victorian Rose, I'll have to check later
Notes: I loved this pattern! I can already see more of these guys in the future. The only thing is I need to add another cable repeat and some length to both the mitt and the thumb (I have some pretty large hands). But, they still fit. Too bad Texas weather hasn't been cold enough for me to wear them since I finished them.
Well, that's all for now. I still have one more FO to show. Now, it's back to studying.